FOLLOW THE WAY COURSES
Many disciples have gone before us on The Pathway as they followed Jesus. Through short-term classes on topics of scripture, theology, and Christian practice, we learn from their stories in order to encourage, enhance, and challenge our lives as disciples.
Current Courses:
SEEING GOD IN EVERYDAY LIFE: HOW TO UNDERSTAND GOD'S STORY & YOUR STORY Led by Brady Banks 
Do you yearn to see God in your daily interactions? Do you want to explore new ways for identifying God's presence in the midst of life's joys, sufferings, and work? Do you wonder how your story connects with God's Story? Are you unsure of what God's Story even is? Join Brady Banks for an introduction to the grand movements of the biblical narrative and learn how to grow your scriptural and spiritual imagination to see God in all things.
Meets Sunday mornings 1:00pm – 2:30pm (on Zoom) 
7 sessions; July 12th – August 23rd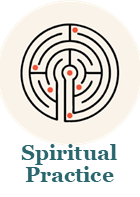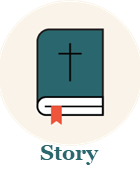 (RE)IMAGINING MISSION
Led by Sarah Wheatley
This course seeks to stretch our imaginations for what is possible through the church's mission. Drawing on real examples of churches practicing innovative ministry in their contexts, the legacy of the Methodist movement, stories from scripture, and your own experiences, we will build a shared understanding of mission, use tools to think critically about practices of service, and look toward learning about our own communities through relationships. If you're in a volunteering rut, in need of some missional inspiration, or longing for the church to better harness the power of outreach, this course is for you. 
Meets Sunday afternoons 3:30pm – 5:00pm (on Zoom)
7 sessions; July 12th – August 23rd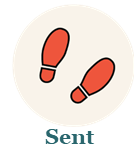 DWELLING WITH GOD: A SURVEY OF SPIRITUAL PRACTICE
Led by Rev. Kristin Clark-Banks
God is nearer to us than our breath. And yet, it can be hard to remember that truth in the flurry of day-to-day life. Whether you're seeking new ways to connect with God, want to be more consistent in your spiritual discipline, or doubt whether you've ever heard God speak to you, join us as we connect with God through spiritual practice. Together, we will learn, practice, and reflect on a variety of spiritual practices ranging from the inward, outward, personal, and communal.
Meets Tuesday evenings 6:00pm – 7:30pm (on Zoom)
7 sessions; July 14th – August 25th